The MP Cleaner combines several effective cleaning processes in one machine made from stainless steel. The SPS-controller permits a comfortable, fully automatic operation. In this way, different parameters and treatments can be chosen, as well as the configuration of different programs (e.g. batch related) for the cleaning processes inside the closed cleaning cabinet.
The following treatments can be integrated:
Oscillating dipping function/ pressurized injection: The parts are cleaned by pressurized injection thanks to the dipping movement and the patented clack valve system.
Spray cleaning: (High pressure and low pressure): The parts inside the washing basket are cleaned by spraying nozzles, while the basket slews and rotates inside the cabin.
Dipping: During the dipping process, the parts inside the washing basket can be slewed and rotated.
Ultrasonic: Ultrasonic cleaning systems intensify the cleaning performance and can be employed in alternation with basket movement and the pressurized injection.
Vacuum drying: The vacuum drying is used for a quick and efficient drying of the parts.
Blowing: The parts are blown off with a high airflow while the washing basket remains in the upper position and effectuates a rotating movement.
Ergänzendes
Product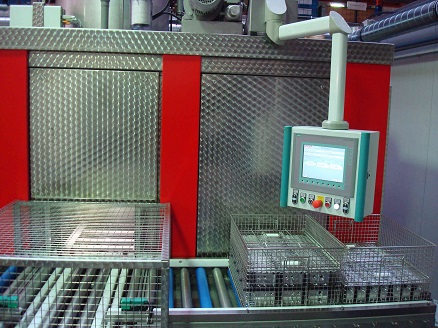 The more process machines from SPORER are compact machines made from stainless steel. They are easy to use and easy to maintain. The user disposes of a big touchpanel and may chose different optional equipment, e.g. the remote maintenance of the controller, collecting pans, chemical dosages, loading systems, demineralisation systems (necessary for a stain-free drying) etc.
The standard dimensions of the washing baskets are the MP Cleaner 5/3/2 and the MP Cleaner 6/4/3. Other dimensions can also be realised with the needed cleaning processes. Thanks to the modular construction system of approved SPORER technologies, we are able to realise a more process machine completely adapted to your requirement.
MP Cleaner 5/3/2 for washing basket dimension 521x321x200 mm
MP Cleaner 6/4/3 for washing basket dimension 659x479x337 mm
Special dimensions on demand.
Application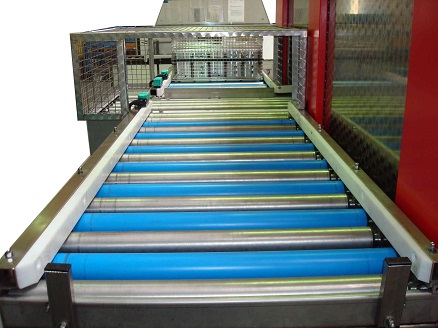 Precision cleaning
Employable in companies for service and maintenance
e.g. for the automotive industry
perfect for parts with blind holes or scooping parts because of the rotation of the washing basket
Cleaning of small parts (in series)
Standard equipment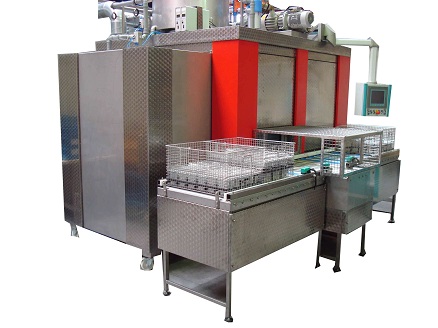 Flexible more process machine - convincing technology - advantageous combination of effective treatments, combined with the rotation and the slewing of the washing basket
Integration of max. 7 tanks for high purity requirements
Machine made from stainless steel
Insulated tanks for energy conservation
Each tank has its own units for heating and filtration
Energy saving vacuum drying
Manual loading or optional automatic loading system
Quick maintenance, easy accessibility
SPS-controller
User-friendly touch panel
Protection from dry-running
Front loading - vertically opening cover with good access to the cleaning cabin
Permanent bypass filtration of the tanks
Standardised baskets are employable
High pressure mid-cycle rinsing of the cleaning cabin